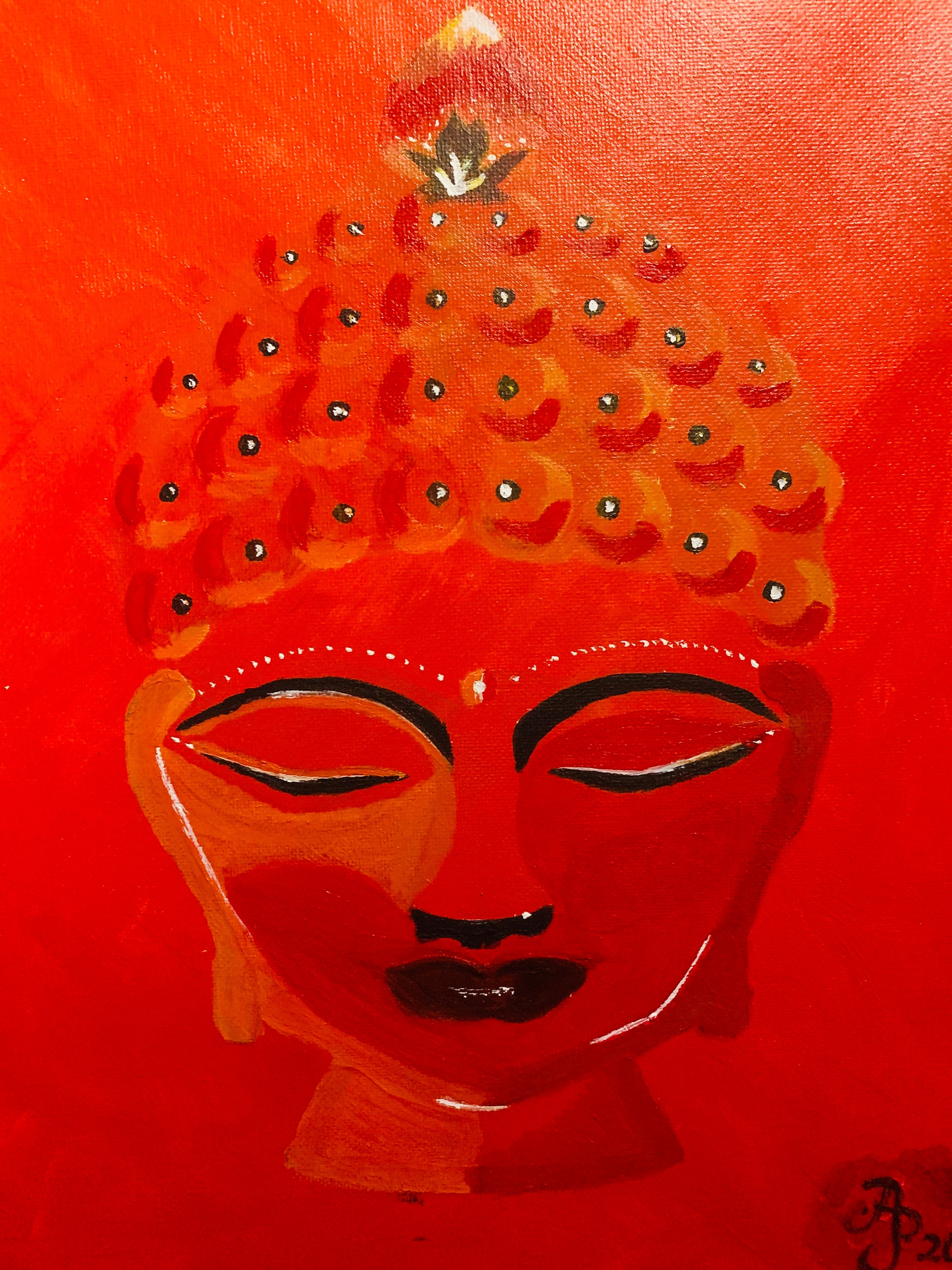 Orange, a color of warmth, harmony, passion and joy.
My thought process behind this painting was to portray a spiritual entity that is undeniable female, a side of the version of the woman we all have in us. the female passionate side, where we paint ourselves with colors that bring out the joy, passion and harmony we hold inside of us and put it on display.
this beautiful figure painted in different shades of orange with black and white highlights conveys joy, as well as mystery i want to ask her what has made her so very joyful.

a woman is not just one thing, we hold many versions of ourselves inside us.

thank you for taking the time to take in this beautiful lady in orange.